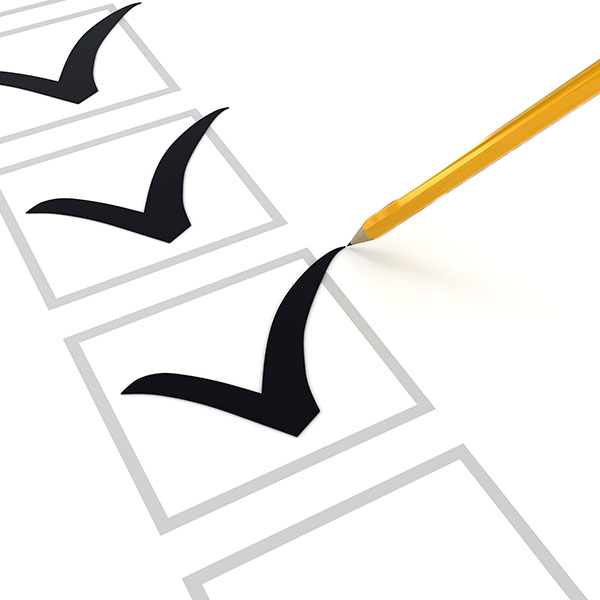 At Ron Jon Heating & Cooling we strive for 100% satisfaction in everything we do. We value your opinion and invite you to tell us and others about your experience with us. Please take a few moments to tell us what you think by leaving us a review here on our website or on any of these popular review sites or social networks.
Read what other customers have said about us.

All trademarks or brands on this page are registered by their respective owner and are not affiliated with our company, nor do they endorse or sponsor our products or services.
Reviews of
Ron Jon Heating & Cooling
26-Jun-2016
I was so very impressed with Ron-Jon - from the initial consultation to the scheduling, installation and customer service throughout. Truly an exceptional experience!! I would strongly encourage anyone to use them for heating and cooling!
Chris Nickerson
Madison, NJ
10-Jun-2016
Product or service reviewed: Lennox Merit CBX25UH Series Central A/C Unit
We have done business with Ron-Jon Heating and Cooling for many years. Most recently, Ron-Jon added a second zone of air conditioning to our townhouse. It was a big job involving new duct work, refrigerant lines, air handler in attic, etc. Ron-Jon's pricing was competitive, the crew arrived as scheduled, was very professional and the job was completed in one day. Several weeks prior, Ron-Jon made a service call to repair our existing, older Lennox unit. Ron-Jon got it up and working during a very hot period. Very satisfied with the service and installation provided by Ron-Jon Heating and Cooling.
Thomas Fitzpatrick
Madison, NJ
17-Feb-2016
Product or service reviewed: Air Conditioning
To Whom It May Concern,

I am writing to give a recommendation of the highest level to Ron Jon Heating & Cooling Company. I hired them to install central air conditioning in an older home- cap cod style. I called several companies to obtain estimates. Out of the four estimates, Ron Jon was the only rdepresentative who, after looking at the home, told me the job was absolutely possible - with no issues or caveats. Every other company rep wanted to "up-sell" me some new method or other, and one company didn't even visit the home for an estimate because "capes are too hard to install." Ron Sr. put me at ease immediately, explaining exactly where the unit could be installed, how the circulation would work and what areas would be impacted. His estimate was more than reasonable. However, even more than the cost, it was important to me that he understood the nature of this house house and how best to cool it, gave me his best recommendation, and took the time to explain his reasoning.

Arranging for installation with the office contact, Stephanie, was a breeze. She kept me right up to date as our installation approached. Communication and support between customer and company is super!

Installation day was amazing to watch. The crew was polite, respectful of the house and property, and wow! They were awesome at what they do. There is a certain amount of "dust and debris" involved with installation but these guys were so aware of not making a mess that they held a box up to the ceiling as the "register holes" were being drilled so as to not create a mess. They were a totally integrated group - working with each otehr and for each other as the job progressed smoothly.

I highly recommend Ron Jon for anyone's air conditioning needs. They take pains to work with their customers to make the entire experience a good one and stand by their products. Communication is great, work is exceptional and the quality outstanding.

Sincerely,
15-May-2015
Dear Ron Jon,

I wanted to take a moment to give you feedback on outstanding service I received from 2 of your employees.

Stephanie is such a pleasure to deal with. Her warm personality and dedication to customer satisfaction are commendable. I have had the opportunity to deal with Stephanie several times now and have been impressed every time. The last time, May 5, I had a problem with my air conditioner not cooling the home during an unexpected hot spell. I have been confined to my home recovering from surgery which made the situation unbearable. Stephanie was understanding and compassionate and immediately arranged for a same day appointment by your service technician, Joe C.

Joe C. serviced my older air conditioner compressor on May 5, 2015. Joe also demonstrated a high degree of delivering customer satisfaction and making sure the job got done right the first time, going above and beyond. Besides refilling the refrigerant, he made sure there was no dust blocking the vents which had been going on in the past and contributed to the problems.

Thank you Stephanie and Joe for all your help.

Sincerely,
I am just writing to tell you what a good employee you have in (name omitted for privacy) and how well he represents your company.
When we decided to replace our 28 year-old HVAC system, we did our due diligence and checked various sources for recommendations. Since this is a major expense for us, we took our time, determined which brands might suit our needs, and tried to figure out what kind of system would be best for us. We scheduled several contractors to give us estimates over the course of about a week.
Let me just say that when all was said and done, the decision to go with RonJon was an easy one because (name omitted for privacy) as your representative made your company clearly the best choice. His presentation of the various options, his measurement of our living space, the attention to detail, and patient answering of all our questions was so far superior to the others, it gave us confidence that the company would do a good job.
On the installation date, he came before the installers to make sure everything was OK, and returned at the end of the day to make sure we were satisfied and knew how to operate the new equipment. When a minor problem occurred, he recalled the installers and fixed it immediately.
If you don't already know it, (name omitted for privacy) is an excellent employee of your company who should be accorded great respect and commendation. You are lucky to have him working for you.
Jeanne and Chris T
West Orange, NJ 07052
Dear Sir:
Thank you for a quick response to my phone call informing of my air conditioning system was out of order.

Also, in dealing with your company and your service department and know I can be assured your technicians are most courteous and have respect and patience with any and all problems.

The gentleman that came to my home was all of the above and I expect you will acknowledging him for all of the above.
Dear Ron-Jon –
I know this note is a little late but I just wanted to tell you how much I love my heating system.  I didn't think I'd ever be warm again.
All the fellows who came were always polite and pleasant and worked so hard.
I'm glad I got you back.  Thank you again for your excellent service and I am sure my A/C will work equally as well.
Dear Mr. Racioppi, Todd, Stephanie and the rest of the RON-JON crew,
From my family to yours…Thank you very much for helping us at our house in Sea Bright!  It's been a long couple years and you have made it more bearable!! Thank you for everything.  Have a great 2014!
Dear Mike,

During this Thanksgiving season, I wanted to say a special thank you for all that you did for my family.

We are enjoying heat in the basement as the furnace also heats the basement as well as the entire house with efficiency!

As I expressed on the phone I "remodeled" the basement to include organization, new paint and ceiling tiles.